Stackable self-supporting workpiece carriers made to measure
In cooperation with our customers, we develop plastic frame systems that are precisely matched to your production and assembly conditions or your automation technology. Let our technical consultants know your requirements for the systems you use or your automation technology and they will develop thermoformed frame systems in cooperation with our design department and your technical planning, which meet all the requirements of your automation and ensure your continuous production without disruptions.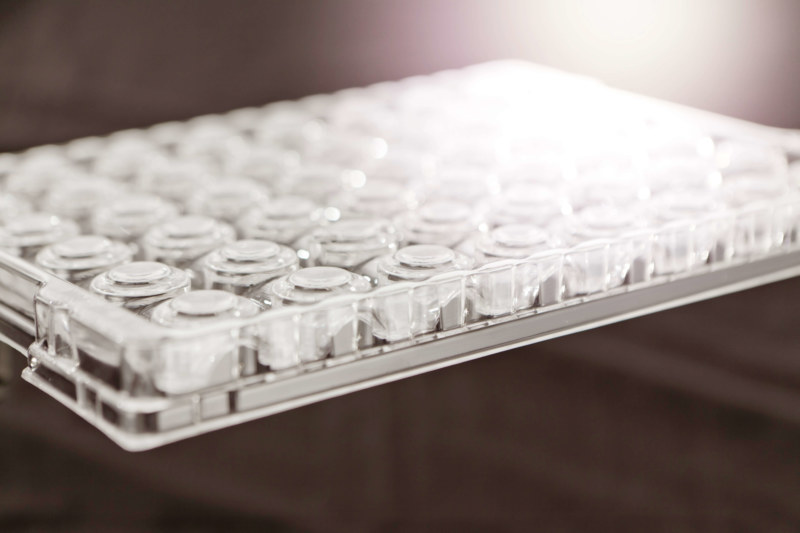 Base frame tool with workpiece carrier and trays for your automation
For our standardised frame tools, we construct the precisely fitting inlay tool for your product, which is built into our frame tool. The tool facing outside allows the use on automated production and assembly lines also by exact reproducibility. Identical outer frames can be used for different inlay tools again.
The advantages of swissplast workpiece carriers and base frame tools:
Dust and splash water protected

Additional protection through standardised but also contour-compliant lids

anti-twist protection

Optically through a color strip
Mechanically through a non-symmetrical corner, for example

Label pockets (1-, 2- or 3-sided)

Identification of the workpiece carrier

letter inserts in the tool for customer logos, article numbers or similar
Tampon printing
Hot stamping
screen printing

Identification features can be positioned individually

barcode labels

RFID Transponder
Possible sizes of the workpiece carriers
From 400 x 300 mm