Plastic components for rail traffic
Light plastic moulded parts for passenger transport
swissplast offers plastics technology solutions for rail passenger transport that are safe, attractive and durable: Our plastic moulded parts convince with a considerable weight saving potential and lower costs than traditional materials and methods.
Modern plastic moulded parts according to current standards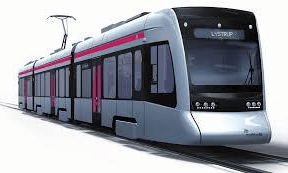 Our plastic components for rail traffic are made of the most modern material, which complies with the EN45545-2 HL3 R6 standard (seat shell and tray area): both for modernization and for new projects. For the maintenance of old rail vehicles in the EU and for non-EU projects, our plastic mouldings use materials that meet the requirements of the German standard DIN 5510-2 and the French standard NF 16101/16102 on smoke and fire protection certification for applications such as seats, window surrounds, cladding and luggage compartment components.
Additional technical components