From the market leader for plastic mouldings
Construction and agricultural machinery is one of the most successful application areas for customer-specific plastic shuttering parts. Whether for interior or exterior parts – swissplast has a highly experienced team of sales and technical consultants, is the proud market leader and supports continuous improvements in the durability, reliability, design and performance of plastic mouldings.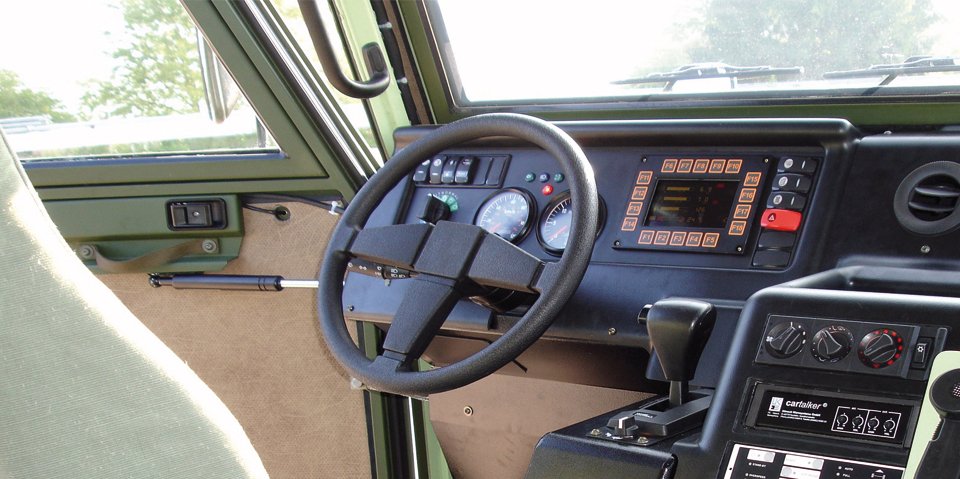 Customer-specific plastic components for construction machinery
We have the complete set of suitable solutions exactly for your needs in construction machinery and agricultural machinery. Our plastic moulded parts are available in various colour and grain combinations as well as for the interior and exterior of all vehicles. The thermoformed plastic components are suitable for dashboards, interior fittings, rear light carriers, wheel covers, door panels, exterior attachments and much more.
Custom-made plastic moulded parts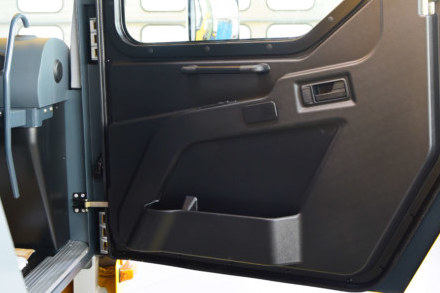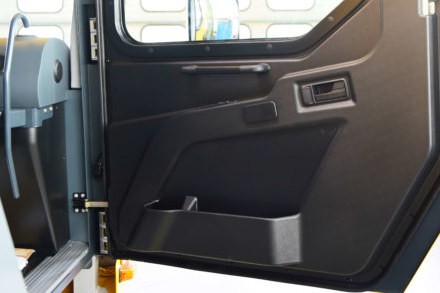 Tailor-made plastic components for construction machinery are a lightweight alternative to heavy metal parts and also offer excellent chemical resistance, UV resistance and impact resistance. With the plastic moulded parts from swissplast, your vehicle remains in better condition and convinces with a longer service life and without great effort.
Cooler fairing for wheel loader
System supplier with AL-KO industrial components, from Zell/Austria
Material: Polycarbonat
continuous service temperature 120°C
grey through-dyed
Check top layer of UV-stabilized material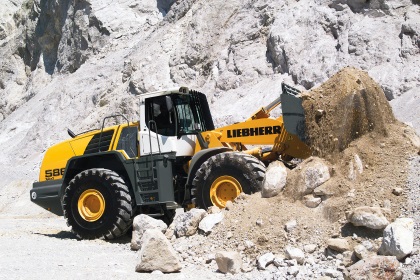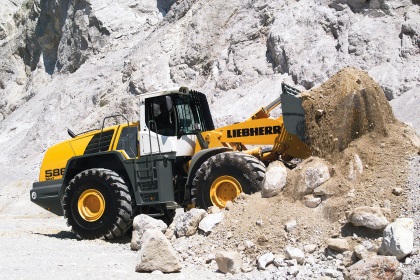 screed conveyor
System supplier with AL-KO Fahrzeugtechnik Kötz (chassis, support wheel, mudguard)
Material: Polycarbonat
continuous service temperature 120 °
grey through-dyed, top layer made of UV-stabilized material
Bonded reinforcing strips and threaded plates with high-quality 2K adhesive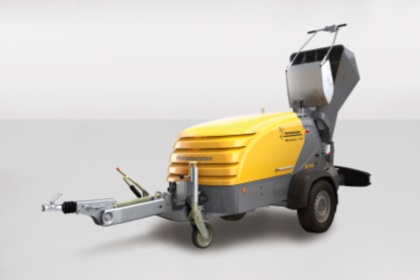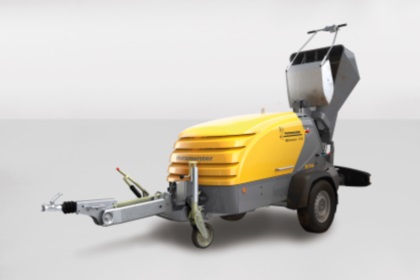 side cladding
Replacing sheet metal with plastic
Colour adaptation to painted metal surfaces
Cost and weight savings
UV and weather resistant
high impact strength for long service life
produced in off process (negative tool)
Material:ASA in device colour orange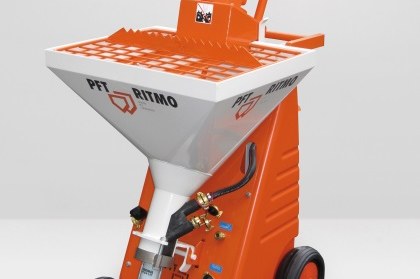 Our products and solutions